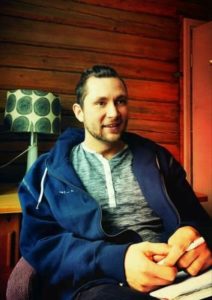 This is my personal site, to balance the professional site.
The actual journal is here.
Blogi suomeksi.
Who?
I am usability practitioner and software development teacher - I concern myself with efficient and sustainable software development practices. I also have a heavy interest in communication, interaction design, psychology, arts, and socially responsible action.
More…
I am an analytic mind and a poetic fool, someone who sees beauty in many forms, and someone who thinks that appreciating people (as they are) is important (and not at all trivial, or easy).
Mitä? Kuka?
Olen Olli, käytettävyystyöläinen ja ohjelmoinninopettaja. Lista suomenkielisestä sisällöstä.
Tuolta yläoikealta löytyy suomenkielinen sisältö paremmin lajiteltuna, kans.