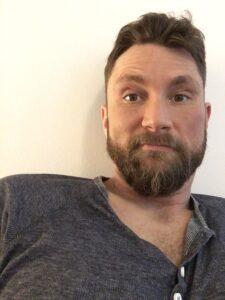 ---
Tuote- ja palvelumuotoilu
Ei-kaupalliset
Oppimisen mahdollistaminen ja tukeminen
Regular Expressions You Can Read
A design concept – for the interaction model – of a developer tool. Audience: 93K. See also: Background…
Negotiating User Needs in an Open Source Community
Moodle Core Quiz module UX project: Community buy-in acquisition, UI design, usability testing
Suomalaiset yliopistot ja ammattikorkeakoulut: Sähköinen tenttipalvelu
Käyttäjäjäkokemuksen suunnittelu ja palvelumuotoilu. Fyysisen tenttiympäristön ja verkkopalvelun yhteispelin suunnittelu; käytettävyystestaus. Isojen käyttäjäryhmien sujuvan onboarding-kokemuksen läpivienti onnistuneesti.
Sovellus-designit
Mobile UX for an alarm clock sure to wake you up
Mobile UX design experiment with iterative usability testing
sleepCal
Sleeping calendar for circadian rhythm disorder patients (G47.2), built for a friend
Kaupalliset
Julkisesti saatavilla olevia:
JPEG Autorotate
App: Rotate your photos easily for use everywhere
ForceProof
Teollinen mittaussovellus ja laitteiden modernisointipalvelu. Käytössä teollisuuslaitoksissa ja oppilaitoksissa ympäri Suomea, Ruotsissa, ja Keskieuroopassa.
Verkkokaupan uudelleensuunnittelu: Tuotteiden löydettävyyden parantaminen ja ostopolun sujuvoittaminen
Verkkokauppa, tuotteita kymmeniä tuhansia. Tutkin senhetkisiä design-käytänröjä ja trendejä ja suunnittelin käyttäjäkokemuksen myyntiä vauhdittamaan. Mittaristojen mukaan myynti kasvoi tätä seuraavana vuotena merkittävästi.
---
Netissä muualla
Suomeksi:
Ohjelmoitu opettaja, blogi opettamisesta oppimisen ohjaamisesta ja kasvun kohtaamisesta siellä, missä se tapahtuu
Instagram for photos & "My experience of being is like…"
---