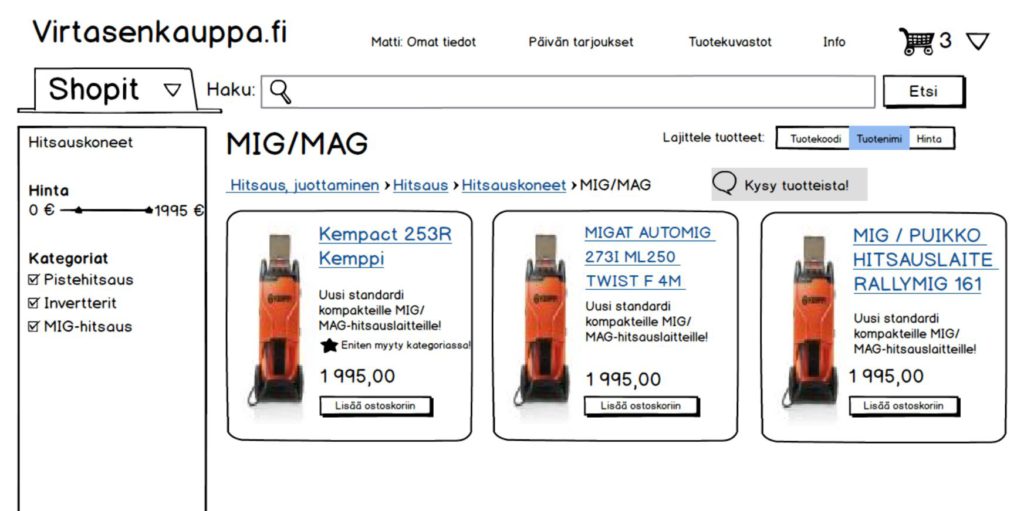 Redesign of online store: virtasenkauppa.fi
The online reseller was running into trouble with their existing online store with 10000's of items. Their offering had fragmented into many separate stores.
Due to an inventory size of several ten thousands, there were issues with product discoverability. I built a wireframe with an overhaul of the entire information architecture, to prepare for usability testing.
New design introduced aspects such as:
refreshed visual outlook
faceted search
usage of common online store idioms to facilitate customer familiarity
shop-in-shop concept consolidating various existing stores
Other aspects considered were: Establishing online store customer trust, offering additional products to customers during purchase process, visibility of product availability, shopping cart usability, not requiring full user login to get started (multilevel logins).